Vision, Mission & Values
The JP Bayly Trust adopted its first 5 year Strategic Plan, incorporating Vision, Mission and Values statements in 2018. These were further revised and approved by the Board in June 2019.
Our Vision
to be "a Leader in providing for the least privileged in Fiji"
Our Mission
Provide reasonable and acceptable medical services;
Provide appropriate Welfare services; and
Provide access to education

……to the least privileged in Fiji
Our Values
The Trust and our staff will strive to uphold and apply the highest principles, ethics and beliefs in our actions as a leading Welfare entity in Fiji. In doing so, we will be guided by these Values, along with many others.
Professionalism………………..  at all levels of interaction
Respect…………………………..for our colleagues, stakeholders and all those whom we serve
Integrity………………………….in all our relationships and in the responsibilities placed on us
Caring……………………………for the least privileged of our country
Excellence……………………….in everything we do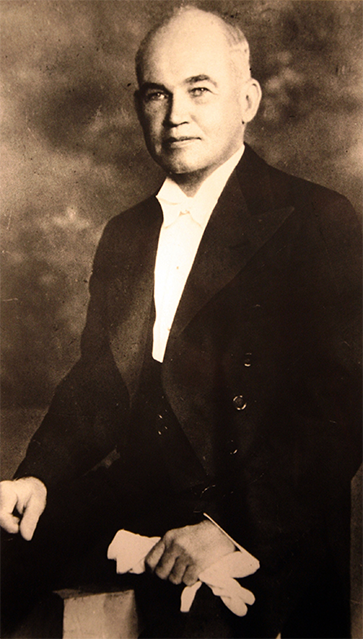 History
In 1954, in Rodwell Road in Fiji's capital, Suva, the Bayly Clinic opened for six days a week. The people filled the waiting room and Doctors treated patients virtually non-stop. The standard charge for a consultation, at that time, was two shillings.
Along the passage, the Welfare section of the Clinic reviewed needy cases, dispensed food parcels and arranged jobs and housing whenever possible for many of Fiji's less fortunate families. As the number continued to grow, operations of the Welfare section developed separately from that of the Clinic.
This is part of the legacy of the late John Percy Bayly and the late Dr. George Hemming who managed the Bayly Clinic from its opening in 1954, until his retirement and return to New Zealand in 1982.
Dr. Hemming and John Percy Bayly shared a common concern for the increasing numbers of poor and the less fortunate.
Read More
What We Do
JP Bayly Trust (JPBT), a renowned charitable trust in Fiji which was established by the late Mr. JP Bayly in 1954 provides for the welfare of the less fortunate and needy with their basic yet essential medical, food and clothing and education support to Fijian families and their children.
The Trust has medical and dental clinics operated by registered practitioners and provides free medical and dental consultations as well as medication to just over 400 families who are permanently registered with each centre. Their education centres are in three divisions, Suva, Lautoka and Labasa so that they can reach children across the country.
The welfare centre gives out monthly food packs, footwear, bedding and clothes throughout the year to the less fortunate families.
In addition, there are several temporary cases with each centre who also receive similar assistance.
Read more