Donate To Us
The demand on available resources continues to grow and an increasing number of persons in genuine need, turn to the Trust for help.
However, limited funds preclude the Trust from reaching out to help them – numbers are growing alarmingly as more and more families slip below the poverty line. Your donations can change the lives of people in need.
The Bayly Education Fund's aim is to counter poverty by ensuring young people receive a basic education. The Trustees recognize a good education is one of the best tools to counter poverty.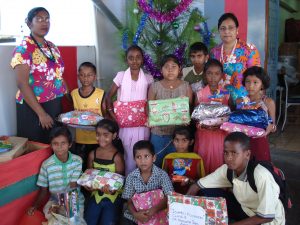 From 2002 Bayly Education has assisted approximately 500 children by paying school fees and providing books to children who would otherwise be unable to afford them.
The Bayly Welfare operates from three centres in Suva, Lautoka and Labasa. Bayly Welfare assists over 1,000 needy families throughout the year over the past 56 years by way of cash grants to provide basic food items, clothing, medical attention including free medical consultations and prescription drugs to be distributed to the less fortunate on a regular basis.
The Trust has approved grants to various youth, sporting and charitable organisations. In total, the JP Bayly Trust has distributed over three million dollars over the last 10 years
If you would like to donate, please click here