Access to computer, and work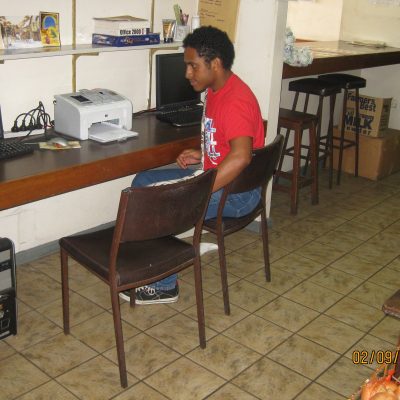 Etonia Paru Vuli (22) is seen at a computer typing his application for work attachment after completing his course in Architectural Technology at Fiji National University.
Etonia was attached to the engineering company, Irwin Alsop Pacific, for one year after finishing Stage 1 of his studies. He has now completed his studies and is looking for another attachment as required under the Programme before graduating with a Trade Diploma in Architecture.
Etonia was in Class 6 in 2002 when Bayly Education Suva commenced assistance and since then his education needs have been taken care of.
We are hopeful he will soon start fulltime employment and support his family. We wish him the best for his future endeavors.