Bayly Educates On Risks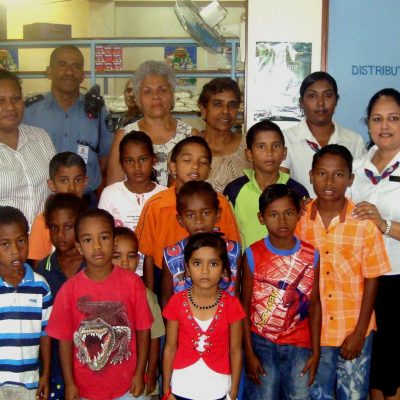 A counseling workshop to educate children on the dangers around their community was organized by the Bayly Welfare Trust during the second term school holidays.
According to Bayly Welfare Almoner in Lautoka Sarojni Michael this workshop was very vital taking into consideration the rising number of abuses against the young children.
Present at the workshop were Senior Almoner Mr. Chandra from Suva, Inspector Apao Kauata of Lautoka Police Station, Arieta Drodrolagi and Unaisi Navusa of Pacific Counseling and Social Services and Mr. Arvin Kumar the Head Teacher of Tavarau Bhartiya School. Mrs. Michael, Education Officer Radhika Latchmi, Chairperson Mrs. Stella Smith and other members of Bayly Welfare Lautoka.
Michael revealed that all these members were invited to come and talk to the children and their parents/guardian of the need to be aware of the changes happening around them, dangers of glue sniffing, truancy and disrespect.
She informed that one of the key issues also discussed during this event was physical and mental abuse in both homes and schools and even out on the streets.
"We believe these counseling sessions should continue with our student and their parents as we can see the positive outcome,
"We also involved parents and guardians as we believe they are the main role models since children are with them most of the time."
She added that children were also reminded that free education was not something to be taken lightly it was indeed a great step forward in building a better life and the children needed to understand this.
Michael revealed that they continuously advise all their recipients to make the most of what ever assistance they get" for the betterment of their future.