Bayly Trust fun day with Iliesa Delana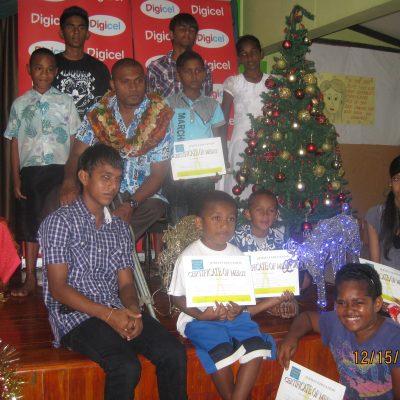 MORE than 114 children who have been assisted under Bayly Trust's Welfare and Education Centre got an opportunity to enjoy themselves at the Bayly Trust Fun Day at St Mathew's Anglican Church yesterday.
They also met Paralympics Gold Medallist Iliesa Delana, who was an inspiration to most of them.
The children were awarded with certificates of merit, Christmas presents, lunch and also received sweet treats from Santa Claus as part of the fun day.
Delana said he was honoured to be part of the program, presenting gifts to children assisted by Bayly Trust.
He said despite differences in background, people all share a common mission which is to educate children, who are not only leaders of tomorrow, but today.
"The annual fun day is a special day for children," Mr Delana said.