Dream House Comes True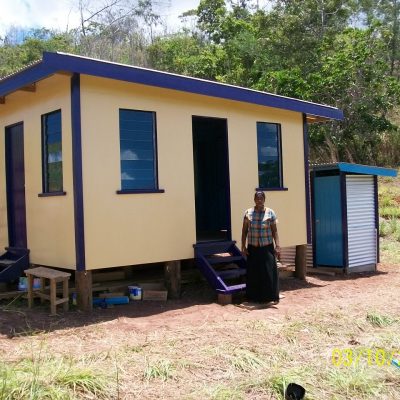 Ms Manorma Devi is a woman who never lost hope and would knock on the doors of others to ask for support. A widow from Sarava, Labasa she thanks all those who have assisted her. She spent 16 years in her thatched house that stood the test of time but eventually the house succumbed to the forces of Hurricane Tomas.
Niranjans Autoport, Waiqele Sawmills, Advanced Parts, Lions Club of Labasa in conjunction with Vodafone ATH Fiji Foundation responded with generous donations to our article "Mother In Need for Shelter" published in Volume 17 September 2010.
With their donations of building materials and donation of land from Mr. Ramesh Chand, a new house was built for Manorma.
Once again a big Vinakalevu, Dhanvaad to all who came forward to help this worthy cause. May god bless all.