Reaching for the Stars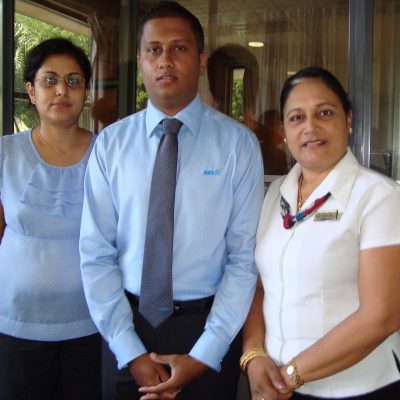 Someone once truly said that when people are in need, when they are facing a very challenging time in life, and when help seems to be coming from no where then God sends Angels to help and bring happiness to those people in need. This was the case for my family and I.
I am Niteshwar Singh and this is the story about my family and I and how the JP Bayly Trust helped me to achieve my dreams.
The Lautoka Bayly Welfare/Bayly Education started providing my family and I with assistance from 2000. I was still in Primary School and meeting education costs and our day-to-day needs was hard. The JP Bayly Trust helped my sisters and I in all our education needs from Primary School till the end of High School.
In addition to this, they provided us with assistance by way of food, medication and clothes as well as counseled us as to how to achieve more and improve our lives.
With their support I was able to graduate from High School successfully and was fortunate enough to get a scholarship to go to the University of the South Pacific (USP). Although Bayly Welfare didn't support me financially at USP, Mrs Michael and Radhika always gave me advice and encouraged me to do better.
After completing my studies, I was lucky enough to gain employment with ANZ Bank, Lautoka.
I still remember the day while at work when Mrs. Michael came to the Bank. She didn't know I was working and when I saw her looking at me, I felt so proud and happy. I know she also felt the same way.
Mrs. Michael and the JP Bayly Trust have played a major role in my life and have become part of our family and I continue to be a part of theirs.