Reward for Students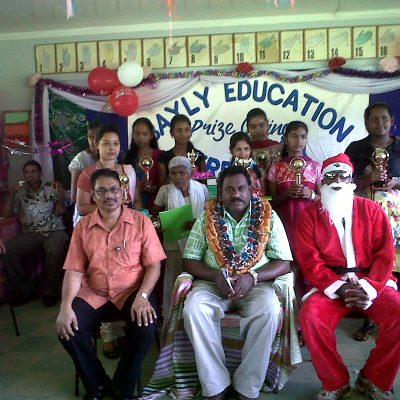 Source: Fiji Times
Monday, December 19, 2011
More than 100 students were honored yesterday by their sponsor for an outstanding academic performance this year. The 108 students sponsored by Bayly Welfare were given Christmas gifts and trophies for their academic achievements.
Satishwar Chand, the Bayly Welfare Almoner, Northern Division said the students performed well in school. "Every year we show our appreciation to them through the awards day giving our students Christmas gifts to celebrate their hard work.
"Majority of our students done remarkably well in school and we have receive positive feedback from teachers," Mr Chand said. A follow up with students and teachers has been imperative for the Bayly committee in the north.
Mr Chand said the weekly follow up with schools resulted in good academic performance by students. "They all attend different schools but we make sure that we visit the schools and talk to teachers about the children's performances. This is important because it helps us talk to our sponsored students and it makes our work easier in guiding and helping them," Mr Chand said.
"Most of our students usually top their classes with internal and external exams and we believe the support from home and from Bayly Welfare has helped the children.