Solace in helping others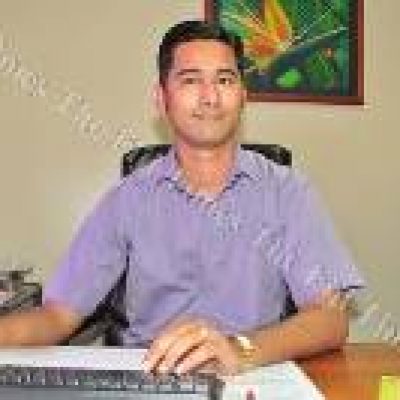 BEING part of a Trust that helps provide for the less fortunate is a privilege for 29-year-old Nilkant Lal, the accountant manager for the JP Bayly Trust in Suva who believes his role is not confined to just balancing financials for the organisation.
"I am proud to be associated with the Trust in its efforts to make life comfortable for the less fortunate families in Fiji. At the end of the day, it's self-satisfaction that I have contributed towards the betterment of our nation," he said. Of course he would know the kind of hardships faced by those just managing to get by having grown up in a farming community in Rakiraki. The youngest of four siblings, Nilkant says despite the hardships then, his parents worked hard to ensure none of them went to bed on an empty stomach.
"I am from an average family and we lived a very simple village lifestyle. We had a small-scale sugar cane farm; cane proceeds were nearly break-even. I am very proud of my parents because they made sure our needs were met," he said.
"Growing up as the youngest, I wasn't spoilt although I sometimes enjoyed the special attention of being the baby of the family." As time went by, Nilkant learnt the only luxury that could make him happy was helping an organisation reach its goals to provide assistance to 650 less fortunate families in the form of subsistence food rations, clothing, medical help and education.
A proud scholar of Ellington Primary and Penang Sangam High School, Nilkant graduated with a Diploma in Business (Accounting) from the Fiji Institute of Technology in 2003. He recently completed his studies for a Bachelor of Commerce (Accounting and Economics) degree from the Fiji National University and will graduate later in December.
"My role as an accountant and manager is handling all day-to-day affairs of the JP Bayly Trust. This includes financial assets and investment portfolio, human resources, building and property management and other administrative services," he said after joining the Trust as an accountant in June 2005. He was later promoted to his present position two years later.
While Nilkant remains content about doing his bit for the community, he continues to encourage donor agencies, corporate and the general public to observe the transparent charitable activities of the Trust that fight poverty and increase literacy. Source: Fiji Times Friday 19th August 2011